Sustainability Management
Sustainability Basic Policy
MIRARTH HOLDINGS Group was holds as its purpose: "To design sustainable environments for a happier future for both people and our planet." and contribute to solving social issues and achieving the SDGs by engaging in sustainability activities through our business, such as the supply of housing and the introduction of natural energy, in order to gain the trust of different stakeholders and society and achieve lasting development.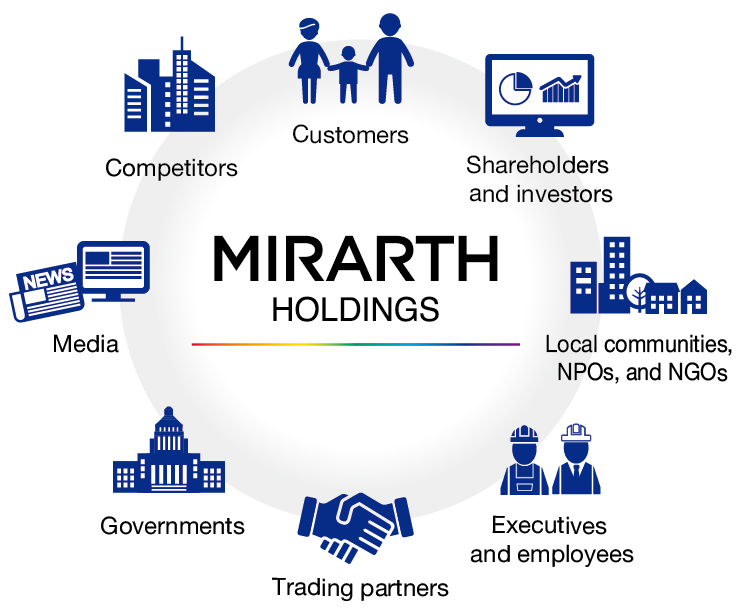 Sustainability Promotion System
The Group has established a sustainability promotion system based on the recognition that "addressing issues surrounding sustainability, including consideration of climate change and other global environmental issues, respect for human rights, consideration of employee health and the working environment and fair and appropriate treatment of employees, fair and appropriate transactions with business partners, and risk management in the event of natural disasters are important management issues."
The Sustainability Committee, chaired by the Representative Director and composed of directors, presidents and division heads of group companies, is responsible for promoting ESG strategies, determining policies and measures concerning sustainability, examining and promoting materiality issues, reviewing progress, and deliberating on improvement plans.